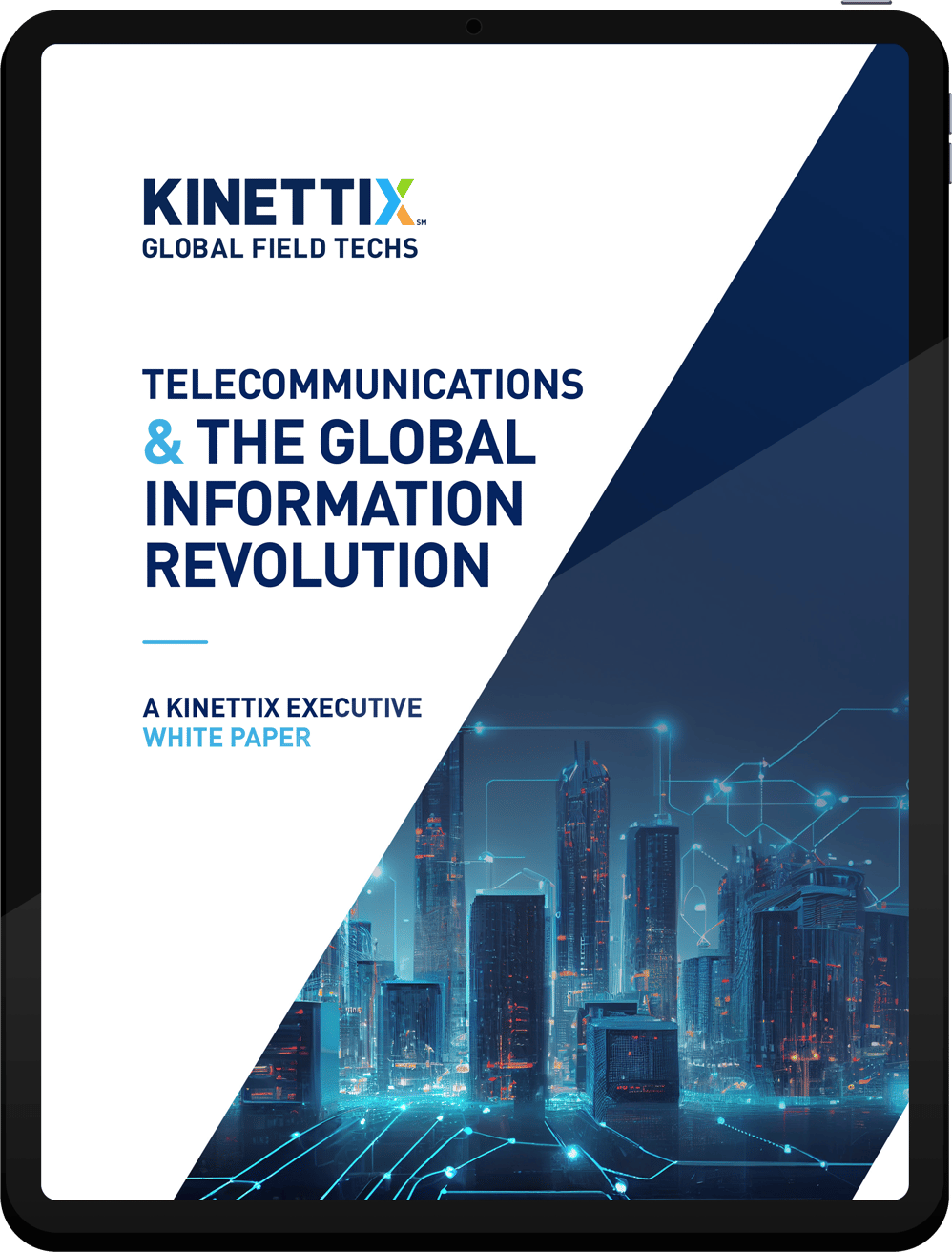 Get a Plan of Action for Your Next Telecommunications Deployment
TELECOMMUNICATIONS & THE GLOBAL INFORMATION REVOLUTION
Thinking about going global? Chances are, you should be. But before you take the plunge beyond the border, there are a host of issues to unpack.
The opportunities to go global are enormous and varied, but the need for a fluent IT partner to accompany you on the journey will be as imperative as having a current passport or having your shots up to date.
The Internet of Things, combined with the need for seamless IT solutions and global communications, will require businesses to have instant expertise in everything from 5G, to SD-WAN, to HCI (Hyper-Converged Infrastructure). Add to the mix evolving internet security needs, localized and changing bureaucracy, and geopolitical situations and there's a lot to consider before venturing outside of your home country. Much, but by no means all, of the need for a seamless IT partner will involve B2B needs.
We've put together this complimentary guide to help you navigate these challenges.
Download it to learn about:
How to keep deployment costs in check

What telecommunications trends to monitor

How to stand out from the competition

Solutions to global deployment challenges