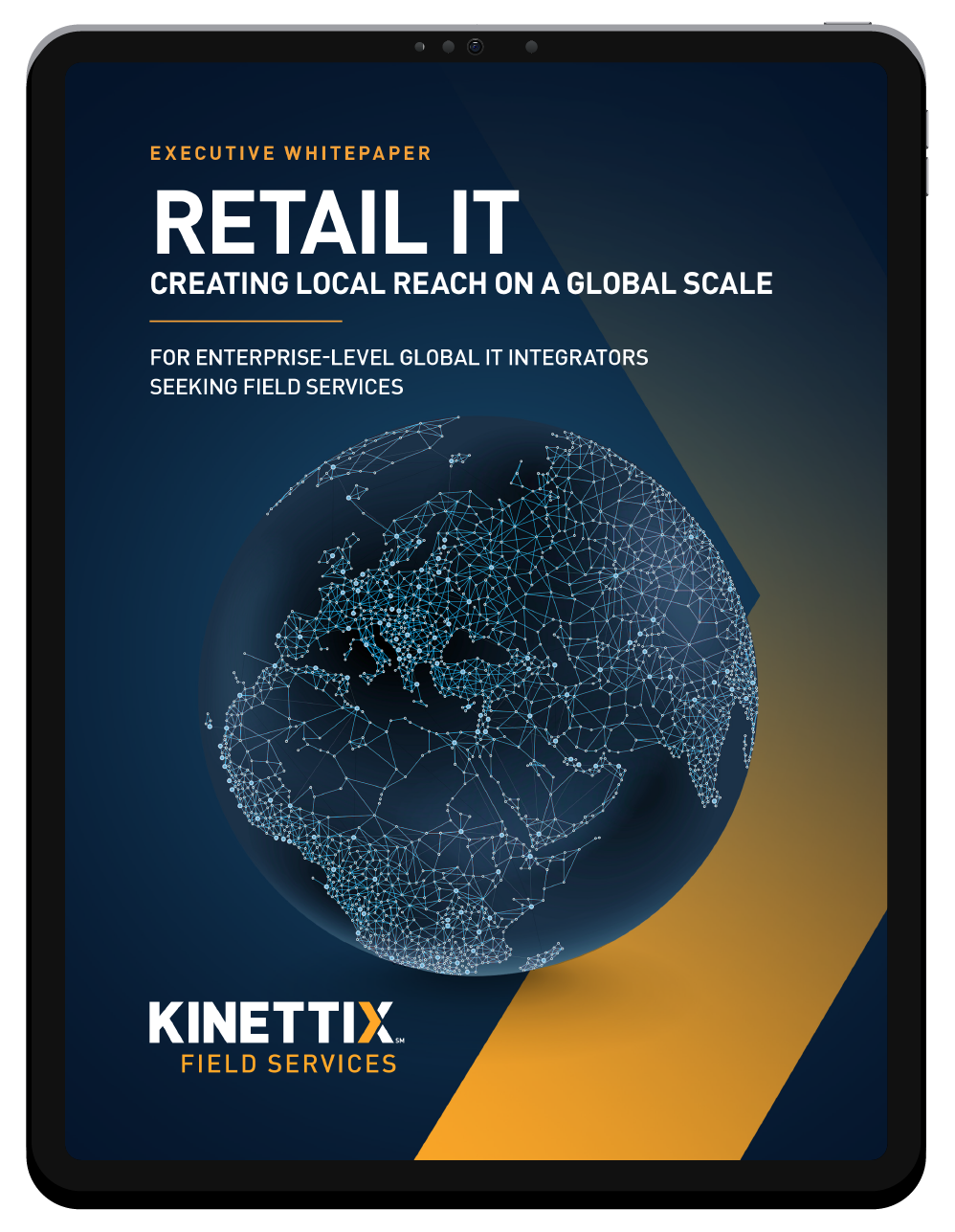 Get a Plan of Action for Your Next Retail IT Deployment
RETAIL IT: CREATING LOCAL REACH ON A GLOBAL SCALE
The future of retail and IT is definitively here, bringing with it massive changes to how customers are shopping for the products they want and how the retail industry is responding. Retail and IT have never been closer bedfellows now that adapting to and implementing all this new technology is a requirement rather than an option.
Retailers and the managed service organizations that service them must take two critical steps to stay current. They must identify and adjust to new consumer shopping habits and expectations stemming from modern technological connectivity. They also must implement, maintain, and upgrade new solutions for IT stacks to accommodate customers' new shopping behaviors.
We've put together this complimentary guide to help managed service providers with these challenges.
Download it to learn:
How cloud-based software can help simplify retail IT deployments

How to add to or scale or your workforce without breaking the bank

How to ensure more predictable costs, timeframes and outcomes

What to ask a potential retail IT partner