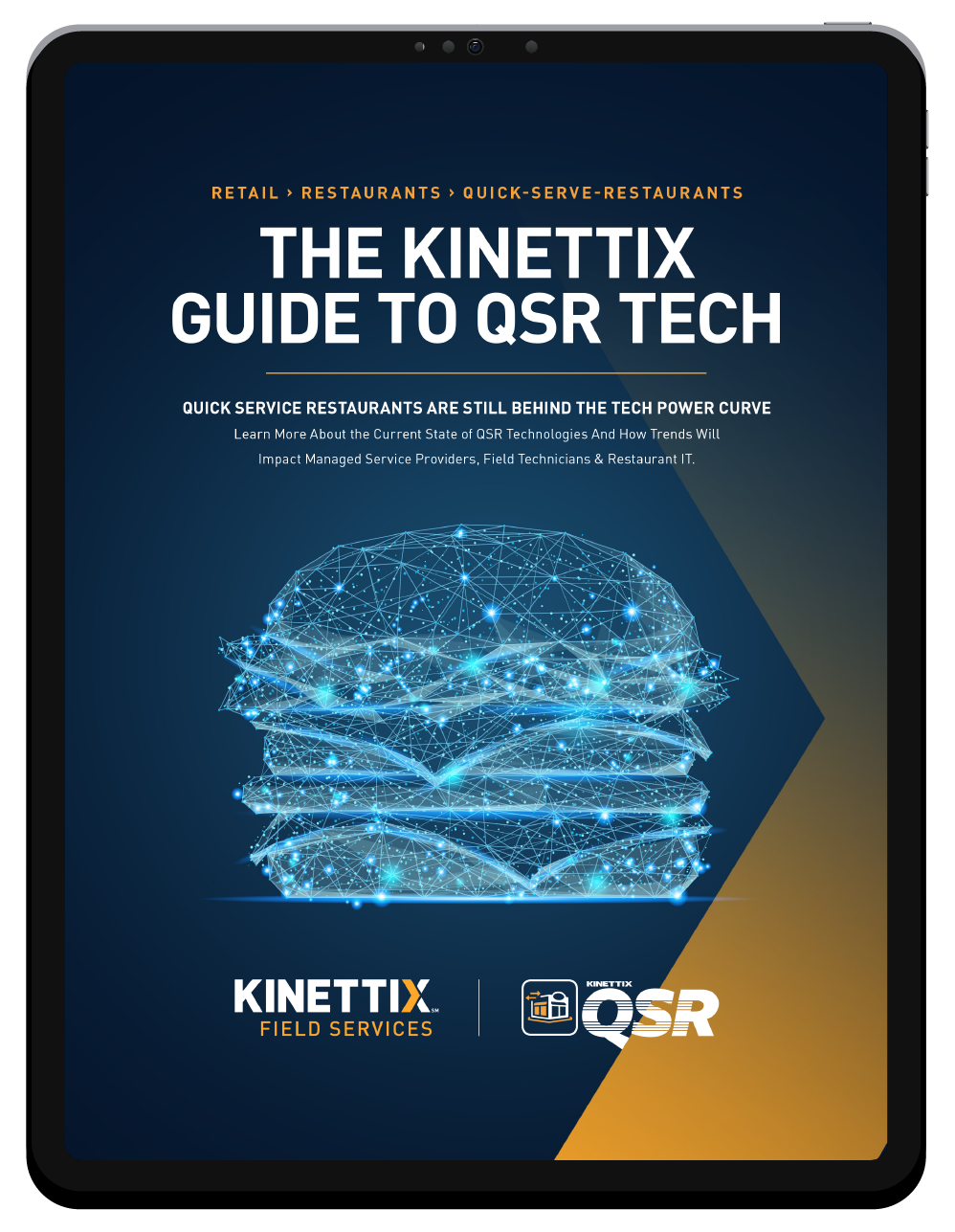 Learn More About the Current State of QSR Technologies
THE KINETTIX GUIDE TO QSR TECH
The quick service industry is constantly evolving — especially as the world grapples with a public health emergency. Technology is the first line of defense in an industry with a razor-edged profit margin and high staff turnover.
Your clients must keep pace by deploying the right QSR technologies. In turn, they rely on you to install it, keep it working, and fix it when it goes down. They also look to you as a reliable growth partner who can help them stand out from the competition.
Download & learn how to:
Overcome challenges currently affecting the quick service industry.
Provide a quick response tool to better serve QSR clients in equipment installation and troubleshooting.
Create an end-to-end solution that provides a means to source and vet local talent.
Find qualified restaurant IT support to help both you and your clients achieve successful outcomes.