How to Deliver Solutions While Controlling Costs & Fostering Adoption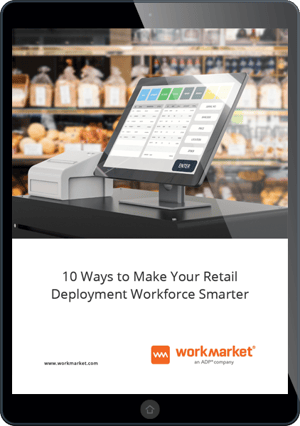 As a retail technology leader in today's fast-evolving retail environment, you are faced with the challenges of rapidly innovating and quickly gaining adoption with your customer base. All the while you are struggling with shrinking budgets, aging infrastructure, and finding qualified IT labor to implement this technology in your stores.
This whitepaper, 10 Ways to Make Your Retail Deployment Workforce Smarter, outlines 10 ways you can make your retail technology deployment workforce smarter — whether you use your own labor or outsource — and get your digital transformation project off the ground.
Download it to learn how to:
Eliminate or significantly reduce cost overruns

Complete the scope of work within the scheduled time frame, eliminating revisits and reschedules

Develop a happier, better-performing workforce

Give store personnel and customers a better experience