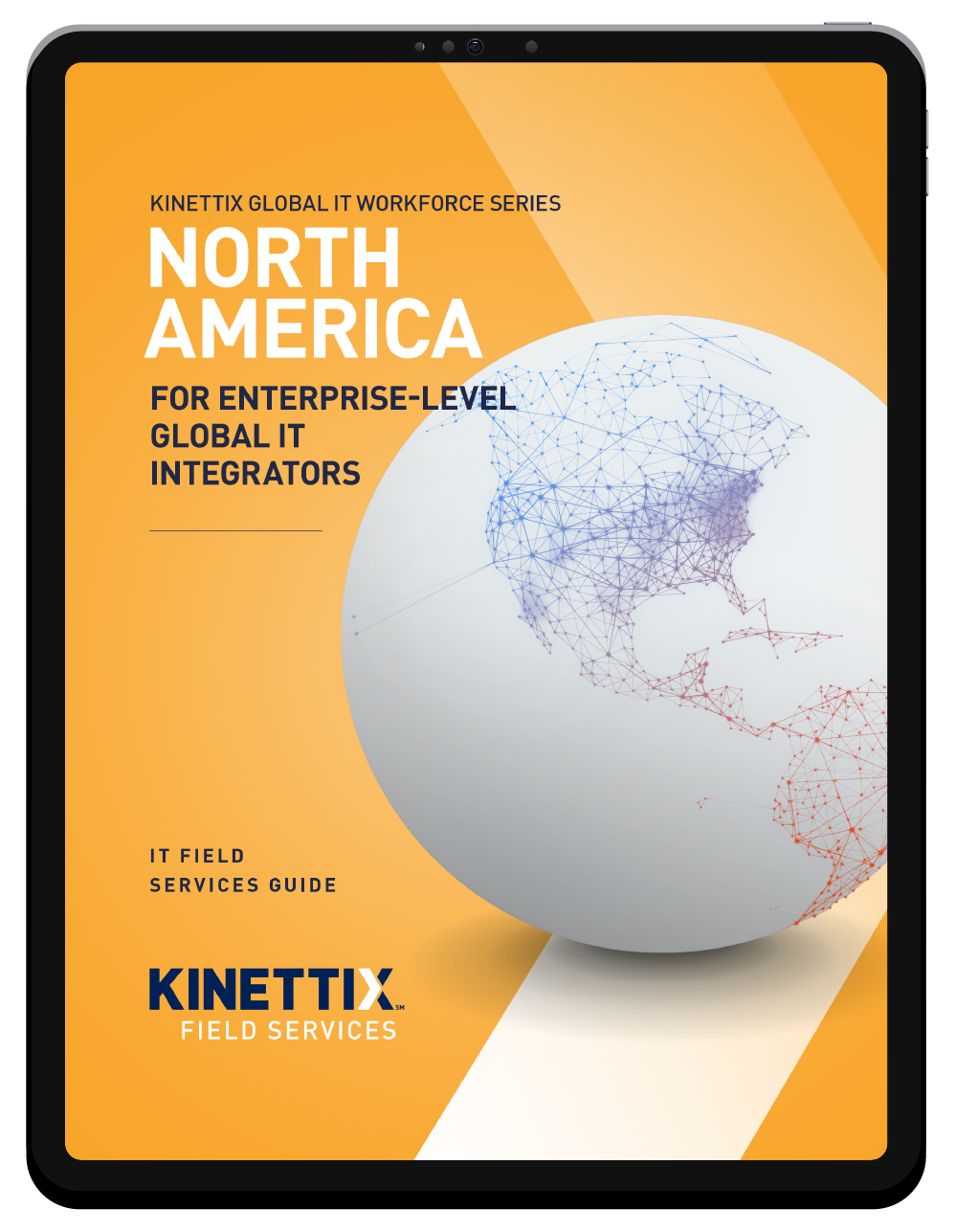 Learn How to Make Online Labor Platforms Work for Your North American Deployments
GLOBAL IT WORKFORCE SERIES: NORTH AMERICA
North American organizations that manage IT deployments and projects are at the precipice of a shift in best practices. The growth of the new service-based economy, combined with the emergence of large networks of freelance technicians and IT specialists, have pushed companies away from using an in-house staff of IT talent or third party partners to using field service management platforms.
Is your organization thinking about leveraging an online workforce platform for the first time? Do you want to better utilize the contingent workforce available to you? Would you like to improve your key performance indicators (KPIs) through better independent worker management?
Kinettix North America, part of the Kinettix Global IT Workforce Series, outlines the IT challenges and opportunities of growth.
Download & learn:
What a customized field services management platform entails

How to utilize a field services management partner to maintain it

What the partner can do to enhance the platform's benefits